Blog
Learn more about Ross Strategic and the projects we've been working on recently.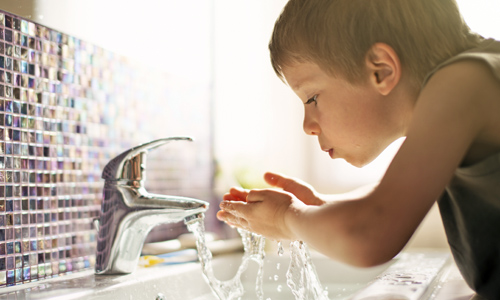 Ross Supports Water Sector Organizations in Development and Re-Release of Effective Utility Management Primer
In January 2017, EPA and ten other water sector associations and research foundations released an updated version of the Effective Utility Management (EUM) Primer, which was originally released in June 2008. EUM is a widely-recognized water utility management program, which helps utilities protect their infrastructure investments and plan for the future. Water utilities provide vital services that protect public health and support the vitality of communities, the natural environment, and the economy; Effective Utility Management supports them in this critical work.
Rural and Small Utilities Resources Re-Release with EPA and USDA
Since 2011, Ross Strategic has supported EPA and USDA's joint Rural and Small Systems Sustainable Utility Management Initiative, reaching thousands of water utilities and technical assistance providers across the United States. In June 2016, the two major resources that form the backbone of the initiative were re-released. The updated Rural and Small Systems Guidebook and Workshop in a Box documents have been adapted to place a greater emphasis on taking action on sustainable management priorities, and reaching community decision makers on the critical issues faced by small and rural utilities.
Streamlining and Modernizing EPA Processes
For over a decade, Ross Strategic has helped environmental agencies to reduce wastes and improve value for customers using Lean methods. EPA recently issued a policy statement to maximize the application of Lean practices—including Lean startup, Lean process improvement, and Agile—in processes and projects. This policy builds on the E-Enterprise for the Environment Initiative that we support and the Lean and IT Toolkit we developed. E-Enterprise represents a new model for collaborative leadership among EPA, state, and tribal co-regulators to improve environmental, public health, and economic outcomes.
Bike to Work Month
For the past several years Ross Strategic has been proud to sponsor a small but dedicated bike-to-work team during the annual bike-to-work month challenge. During the contest month of May our team of dedicated riders logged almost 500 miles on the road, burned over 22,000 calories, and (most importantly) avoided 412 pounds of CO2 emissions.
Many of our dedicated team members continue to ride regularly as part of their daily commutes, continuing to log miles, burn calories, and reduce emissions.
ECOS Five-Year Strategic Plan
Ross Strategic recently assisted the Environmental Council of the States (ECOS) with development of a 5-year Strategic Plan. Individual Executive Committee members provided input leading up to a planning retreat with the Executive Committee in Denver on November 8 and 9, 2015. Ross Strategic's facilitation team used a structured process to help Executive Committee members develop and articulate a clear and achievable set of goals, strategies, and actions to enhance organizational effectiveness and better serve the needs of ECOS members. ECOS members adopted the final Strategic Plan during the April 2016 ECOS Spring Meeting.
Ross Strategic Is Pleased to Announce Our New President, Tim Larson
The Ross Strategic ownership team is pleased to announce that Tim Larson has stepped in for our long-time President, Bill Ross. Tim has been an owner at Ross Strategic since 2005, and most recently has been responsible for growing our significant evaluation, learning, and strategy practice, working with government clients and private foundations. He also anchors our office in Austin, Texas. Bill remains an integral part of the business providing guidance, advice, and insights to clients and working part-time as he eases towards retirement.
Stepping out of the team is Nancy Tosta, who has left Ross Strategic to pursue her many other interests, including continuing to consult on a number of projects under her own name.
The Ross ownership team is excited to continue leading the firm, supporting our exceptional staff, and providing great service on the significant issues of the day for our wonderful clients.
Alliance for a Healthy South Sound
Ross Strategic is the lead coordinator for the Alliance for a Healthy South Sound (AHSS). AHSS is a coalition of local governments, non-profits, tribes, and businesses that supports coordinated and collaborative decision-making aimed at restoring and protecting the ecological and socio-economic health of South Puget Sound. Ross Strategic provides administrative, facilitation, and coordination capacity in support of the AHSS mission. Ross Strategic is also currently working with AHSS members to develop a comprehensive South Sound Strategy which will serve as a basis for restoration and protection efforts throughout the marine waters, watersheds, and upland areas of southern Puget Sound.
Reducing Mold and Dampness in Buildings
Following Hurricane Sandy in 2012, the extensive spread of mold rendered homes and buildings uninhabitable due to health concerns such as asthma and other respiratory diseases. Ross Strategic recently completed a comprehensive report for the U.S. Centers for Disease Control & Prevention (CDC) that updates the science linking mold and dampness to respiratory health, describes mold-relevant laws and building codes in five Sandy-stricken states, and includes three case studies on state and local strategies to implement policies that limit harmful exposure.
The report will assist CDC and public health practitioners in strengthening current guidance and recommendations for reducing indoor mold and dampness.
A Clean Air Strategy Update
In 2009, the Port Authority of New York and New Jersey released a Clean Air Strategy to reduce criteria air pollutant and greenhouse gas emissions generated by maritime-related activities, despite Port growth through 2020. Ross Strategic worked with the Port and its partners to develop the original Strategy, and recently the Port and its partners released a 2014 Update, after implementing 80% of the committed actions in the original Strategy. The Update builds on that success with new voluntary actions to drive emissions even lower over the next six years. We provided facilitation, coordination, and drafting support for this effort.
EPA Lean Summit
EPA is using Lean practices to improve the speed, quality, and transparency of EPA's processes and become a high-performing organization. Ross Strategic recently supported EPA's first national Lean Summit, which assembled Lean leaders and managers to celebrate EPA's accomplishments using Lean, share best practices, and encourage additional improvements. We designed posters and outreach materials for the Summit, analyzed the results of about 40 EPA Lean projects, and conducted video interviews capturing lessons learned. Ross Strategic has supported EPA's Lean Government Initiative since its inception, including developing EPA's Lean in Government Starter Kit.