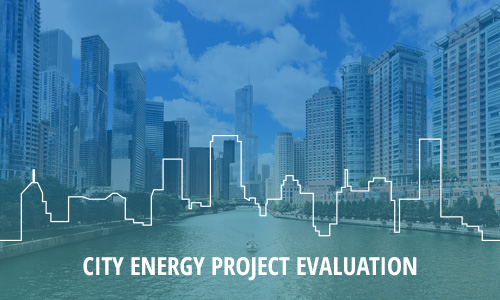 City Energy Project Evaluation
From August 2016 to January 2017, Ross Strategic conducted a mid-term evaluation focused on the City Energy Project's (CEP) interim outcomes as it works to advance energy efficiency in buildings within cities in the US. The evaluation, commissioned by the Kresge Foundation, focused on developing practical and actionable operational insights for program implementers and funders as CEP begins work with a new group of cities. The evaluation is helping inform how CEP's engagement thus far can inform its emerging work, how to effectively leverage learning and resources from work with these cities to advance energy efficiency across the US, and how CEP can effectively fulfill its functions as a "backbone" for supporting energy efficiency over the long term.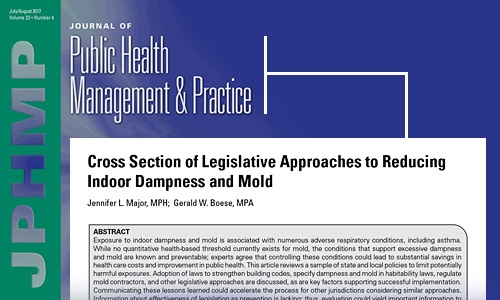 Laws to Reduce Indoor Dampness and Mold
Indoor mold is a significant public health concern, especially for individuals with asthma. Two Ross staff recently authored a peer-reviewed article published in the Journal of Public Health Management and Practice. Sponsored by the Centers for Disease Control & Prevention (CDC), "Cross Section of Legislative Approaches to Reducing Indoor Dampness and Mold," builds on an earlier CDC project that studied mold-related laws and issues in states affected by Hurricane Sandy. The article summarizes a nationwide sampling of mold-related laws and programs as a mechanism to reduce respiratory health burden and calls for effectiveness evaluation to inform the development of model state or local laws.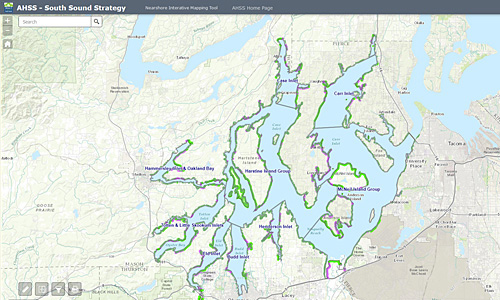 Alliance for a Healthy South Sound: The South Sound Strategy
Ross Strategic and Environmental Science Associates (ESA) worked with technical staff from tribes, local governments, and NGOs in South Puget Sound to develop the South Sound Strategy. The Strategy consists of two elements. The first element compiles existing data, strategies, and ongoing/planned local activities (habitat restoration, protection, outreach and others) under six ecosystem focus areas for an overall picture of South Puget Sound. It introduces pressures, data gaps, and restoration/recovery targets for key ecosystem indicators. The second element is an online GIS-based mapping tool that allows users to explore key South Puget Sound attributes.
At Ross Strategic we take on the hardest environmental, public health, transportation, energy, and natural resource challenges. Our clients trust us to use information and insight to shape strategy, design programs and policies, and evaluate performance. We look forward to the opportunity to do the same for your organization.
Learn more about our services