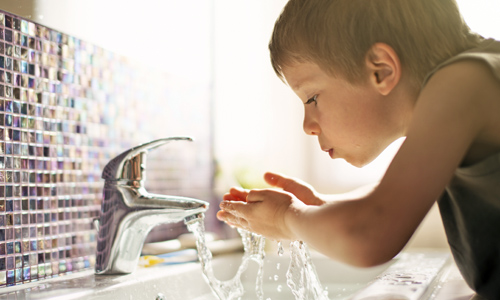 Ross Supports Water Sector Organizations in Development and Re-Release of Effective Utility Management Primer
In January 2017, EPA and ten other water sector associations and research foundations released an updated version of the Effective Utility Management (EUM) Primer, which was originally released in June 2008. EUM is a widely-recognized water utility management program, which helps utilities protect their infrastructure investments and plan for the future. Water utilities provide vital services that protect public health and support the vitality of communities, the natural environment, and the economy; Effective Utility Management supports them in this critical work.
Rural and Small Utilities Resources Re-Release with EPA and USDA
Since 2011, Ross Strategic has supported EPA and USDA's joint Rural and Small Systems Sustainable Utility Management Initiative, reaching thousands of water utilities and technical assistance providers across the United States. In June 2016, the two major resources that form the backbone of the initiative were re-released. The updated Rural and Small Systems Guidebook and Workshop in a Box documents have been adapted to place a greater emphasis on taking action on sustainable management priorities, and reaching community decision makers on the critical issues faced by small and rural utilities.
Streamlining and Modernizing EPA Processes
For over a decade, Ross Strategic has helped environmental agencies to reduce wastes and improve value for customers using Lean methods. EPA recently issued a policy statement to maximize the application of Lean practices—including Lean startup, Lean process improvement, and Agile—in processes and projects. This policy builds on the E-Enterprise for the Environment Initiative that we support and the Lean and IT Toolkit we developed. E-Enterprise represents a new model for collaborative leadership among EPA, state, and tribal co-regulators to improve environmental, public health, and economic outcomes.
At Ross Strategic we take on the hardest environmental, public health, transportation, energy, and natural resource challenges. Our clients trust us to use information and insight to shape strategy, design programs and policies, and evaluate performance. We look forward to the opportunity to do the same for your organization.
Learn more about our services